This Week Featuring:
Published: July 11, 2014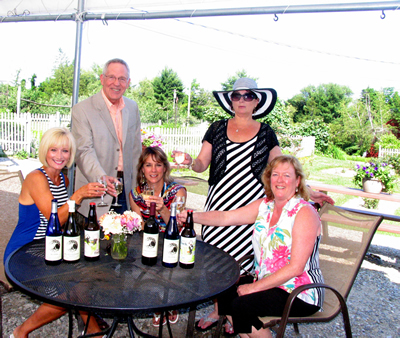 WARWICK – Set foot onto the grounds of one of the oldest working farms in the historic Hudson Valley, where vineyards and orchards grace the picturesque vistas at Applewood Winery for The Warwick Valley Chamber of Commerce after –hours 'Summer Wine Mixer' on Wednesday, July 23, from 6:00-8:00 p.m. at 82 Four Corners Road in Warwick.
Pack plenty of business cards, wear comfortable shoes, and be prepared to meet, greet and socialize with business professionals in a casual summer setting. Take advantage of a rare opportunity to sample some of the great wines available in the tasting room. Enjoy live music by Steve Wells and admire the surrounding gardens while sampling complimentary hors d'oeuvres.
Applewood Winery is open through December, Friday through Sunday from 11-5 pm with live music. In following a Hudson Valley tradition of wine making since Revolutionary War times, Applewood has pioneered the planting of Vinifera grape varieties. Their wines are made on premise from their own vineyards, orchards and from across the state. Their Naked Flock Hard Ciders available in Original, made with local honey: Draft, made with Belgian Ale yeasts and Citra Cider made with a Citra Hops will be available at the event. These are also available throughout New York State and New Jersey in Bars, Restaurants and retail shops. The ever-popular Pumpkin Cider, made with fresh roasted sugar will be available in the fall.
Join Chamber members for this unique social event. Cost is $10 for members, $20 for non-members. For more information or to make a reservation, please call the Chamber at: 845-986-2720 or e-mail: This email address is being protected from spambots. You need JavaScript enabled to view it. .
Published: July 20, 2014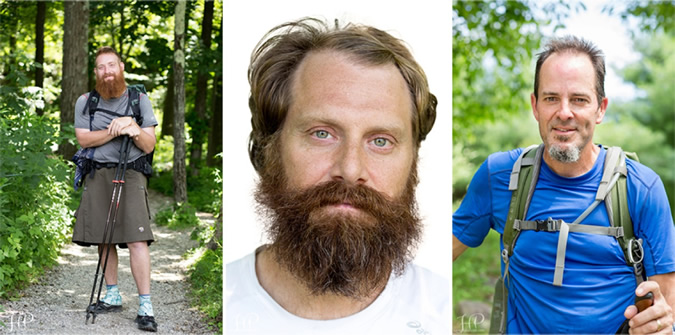 The Town of Warwick Appalachian Trail Community Committee and the NY-NJ Trail Conference are excited to declare Saturday, August 9, 2014 as this years annual Warwick Appalachian Trail Community Day! The NY-NJ Trail Conference maintains and manages the Appalachian Trail from the Delaware Water Gap to Connecticut. There are a variety of activities that are suggested to do throughout the day, culminating in the main event: A photography exhibition about the Appalachian Trail Thru-Hikers and their experiences, captured by local artist, Heather Palecek. Join the community on this day in Warwick, NY and at the Opening Reception of the exhibit "Tales of the Trail"held at Love Life Tattoo & Art Studio in Warwick, NY from 7-9pm. (10 South Street, Warwick)
Each year, the Warwick A.T. Community Committee sponsors activities such as hikes, informational programs, and trail maintenance work trips for local residents. Many local artists and musicians find inspiration hiking the A.T. and this year's event brings art to the forefront of the annual event.
WARWICK NY's 2014 Annual AT Community Day Event & Suggestions:
This year, the committee suggests taking a short hike along the Pochuck Boardwalk in Vernon, NJ or the Greenwood Lake Vista from 17A and then heading into Warwick for a stroll around town, before having dinner at one of the many great restaurants or pubs. After dinner, head over to Love Life Tattoo & Art Studio to see the exhibition "Tales of the Trail", meet the artist and speak with representatives from the NY-NJ Trail Conference. Love Life opened in June, 2014 at a prime location on South Street in the heart of the Village of Warwick, NY. This will be their first of many art exhibitions. Hors d'oeuvres and drinks will be available to all attendees.
The first section of the A.T. opened in Warwick in 1931, six years before the official opening of the entire Appalachian Trail. The Town has been welcoming hikers ever since and was named an A.T. Community™in 2012. The Town of Warwick is centrally located on the A.T. between High Point in New Jersey to the west and the Bear Mountain Bridge in New York to the east with easy road access to this entire 65 mile section. The Village of Greenwood Lake in Warwick with many hiker amenities can be accessed directly from the A.T. using the Village Vista Trail. The Pochuck, Wawayanda and Wildcat Shelters on the AT are easily accessed from Warwick and can be used in planning section hikes (no reservations or permits required).
With ample road access and parking within and in the immediate vicinity of Warwick, A.T. hikes of all ability levels can be accommodated. The Wallkill River National Wildlife Reserve, the Pochuck Boardwalk and suspension bridge, the "Stairway to Heaven" at Wawayanda Mountain, spectacular views of the Warwick Valley and Greenwood Lake, and Fitzgerald Falls are all within Warwick or just a few minutes away in neighboring towns. A little further within a 45-minute drive is the beautiful Delaware Water Gap, the clear and clean waters of the upper Delaware River, the NY-NJ Trail Conference's spectacular Bear Mountain A.T. rehabilitation project featuring over 1,000 hand-hewn granite steps, and the Bear Mountain Bridge which carries the A.T. across the Hudson River built in 1924.
ABOUT THE PHOTOGRAPHY EXHIBITION
Tales of the Trail is a photo-documentary of portraits of Thru-Hikers, accompanied by stories of their life and from their long hike spanning 2,185 miles from Georgia to Maine. At the exhibit you can expect to see an array of portraits in various sizes mounted on natural wood in the huge studio space provided at Love Life. Each image will be accompanied by a short story, quote, or synopsis of the Thru-Hikers meeting with Heather Palecek, photographer. Heather writes about the Thru-Hikers and her photography project, "As many of them told me of hiking the trail, their faith in humanity has been restored, and I am finding that mine has been too. If you need yours restored as well, look no further."
The stories and portraits of the Thru-Hikers captured in Tales of the Trail can be incredibly inspirational, sometimes humorous, other times sad - but almost all of them will make you want to hike the trail in part or in whole. Memorable stories are those of a young man who is hiking with Bell's Palsy, which he got through a tick bite while on the trail, a 60 year old woman who states, "You have to push yourself to grow", and that of a man who is Thru-Hiking for the second time in his life and says, "The trail calls you back. You start thinking about it. You start missing it.".
Heather Palecek writes in her artist statement, "I used to think of the Appalachian Trail as a place, but after working on this project I realize it's much more than that - it's a living thing. The trail isn't a long path that connects state to state, community to community…It's a community and a being in itself - It's very own entity."The NYNJTC would like you to come and experience the AT through her eyes and meet the Thru-Hikers through her photographs at the photography exhibition (and then of course, get out and enjoy the trail!).
Join Warwick, NY for a great day on August 9th, 2014 for the Annual Appalachian Trail Community Day Events!
For more information about the NYNJTC, visit: www.nynjtc.org
For more information about Warwick, NY, visit: www.discoverwarwickvalley.com
For more information about the artist, visit: www.hpalecek.com
For more information about Love Life Tattoo & Art Studio, visit: www.lovelifeny.com
Warwick Valley Living Shopping Plaza