Featured Music - Our Moon Plays, lyrics by Steve Calitri/music by Mike Corbin
FEATURING
Details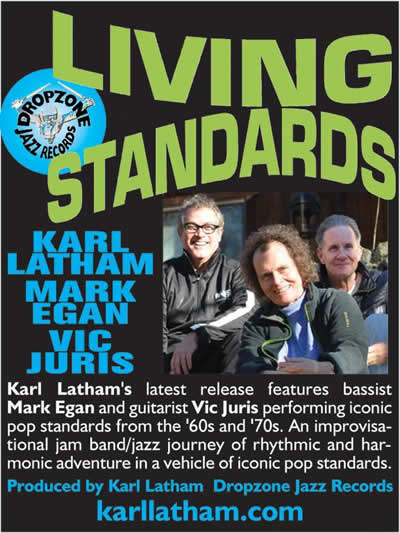 Warwick resident Karl Latham's latest release, Living Standards features bassist Mark Egan and guitarist Vic Juris performing iconic pop standards from the '60s and '70s. The trio, led by world renown drummer Latham, takes you on an adventurous jam band/jazz journey, exploring smash pop, rock and soul hits that have become modern standards, overlaping generations of listeners.
Read more: Warwick resident Karl Latham "Living Standards" with Mark Egan and Vic Juris
Details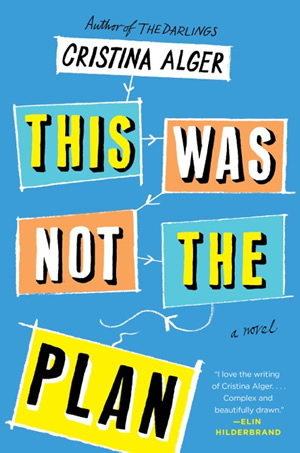 Tuxedo Park, NY: Sunday, May 15, 2016 at 3:00pm the Tuxedo Park Library Authors' Circle will proudly present Cristina Alger, author of This Was Not The Plan. From the acclaimed author of The Darlings who "has what it takes, in the best sense of the phrase" (USA Today) comes a hilarious, big-hearted novel about love and loss, parenthood and friendship, and what the elusive work-life balance truly means.
Read more: The Tuxedo Park Library Authors' Circle presents Cristina Alger, author of This Was Not the Plan
Details

Written by

Ronen Divon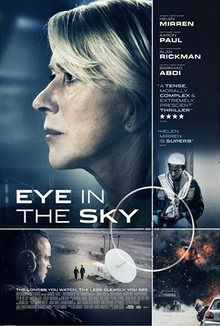 Eye in the Sky is a British military-political thriller, directed by Gavin Hood to a screenplay by Guy Hibbert. It stars Helen Mirren, Aaron Paul, Alan Rickman, and Barkhad Abdi. The film presents some very timely ethical issues related to drone warfare, as well as terrorists using civilian populated neighborhoods as a base of operation. While the issues brought forth are seemingly born out of current-day advanced technology, the dilemma is nothing new. Military actions endangering bystanders is as old as the history of war. Regardless, the fundamental question of whether sacrificing one innocent life is justified for the greater good, is always worth asking.
Details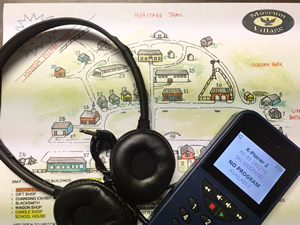 Monroe, NY – Museum Village, in a partnership agreement with Antenna International, will be introducing Audio Tours. Effective Saturday, April 23, visitors will have an option and opportunity to enjoy an audio tour of several of the buildings.
"We are trying to give our patrons another option to enjoy the museum," states Executive Director Michael Sosler. "This new experience is meant to enhance the visit by giving the people another choice in how they enjoy the buildings and the exhibits. This is a work-in-progress that will grow with more choices. In the future we plan to offer different languages, longer versions and other interesting bits of information one may not normally get through the signage. The visitor will now have access to three separate "views" of the museum - Interpreter, self-guided signage and self-guided audio tour."