FEATURING
Details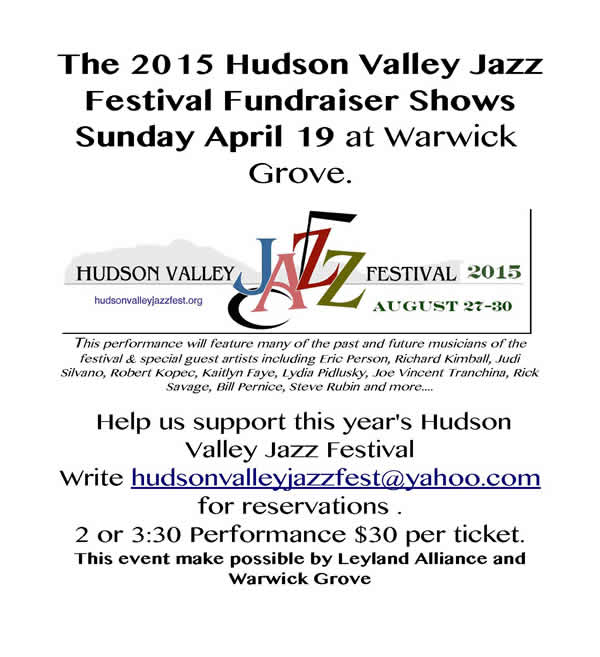 In what could be considered The Hudson Valley's community-raising fist-pump, the 2015 edition of the Hudson Valley Jazz Festival, scheduled for Aug. 26-27, will kick off its sixth festival season with two exciting fundraising performances featuring tantalizing and mesmerizing jazz for music lovers of all stripes.
Read more: Hudson Valley Jazz Festival presenting two Fundraiser Shows, Sunday, April 19
Details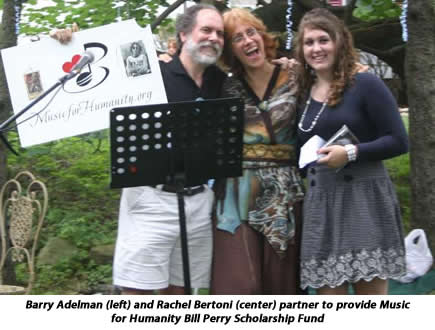 Bertoni Gallery and Music for Humanity have partnered to establish the Music for Humanity Bill Perry Scholarship Fund in memory of a world renowned blues musician Bill Perry who was born in Chester and died in Sugar Loaf in 2007.
Each year it is presented to a high school senior student who shows great promise in the field of music. An ideal candidate will be a student who is attending college for music and looking to further their education and passion for music.
Read more: Music Scholarship Opportunity for the Music for Humanity Bill Perry Scholarship Fund
Featured Music - "Dead on the Tracks" - Sat., 4/18, 8 p.m., Pennings