Books and Writing
Details
HISTORIOPTICON, 20 years in the making, debuts locally at Florida Public Library on Friday April 19
April is National Poetry Month, and April 2013 is also the 500th anniversary of Ponce de Leon's landing near Melbourne Beach, Florida, the first documented European-Native American contact in what is now the continental U.S. As part of its quarterly poetry and storytelling series, Florida Public Library will host David Messineo as he debuts his 20-year poetry writing project, the 324-page HISTORIOPTICON, at Florida Public Library, Rt. 94, Florida, NY on Friday April 19, 7pm. Expect to time-travel in seven different centuries of American and pre-American history during his set, including a stop with Ponce de Leon and some poems inspired by NY state history. Copies of his new book will be available for purchase that evening, by cash or personal check. The reading is part of David's 2013-2014 "Fading Into the Future Farewell Tour," his last planned multistate book tour. The Florida NY reading will be the NY State debut for HISTORIOPTICON, his eighth published poetry collection. Two other feature poets, and an open mic, are included in the evening, which is free to attend.
David Messineo is among the 20 longest-serving poetry editors and independently literary magazine publishers currently active in America. As Publisher and Poetry Editor of Sensations Magazine (www.sensationsmag.com), he is a rare three consecutive year winner in the national American Literary Magazine Awards. He is also a 2009 recipient of a New Jersey State Jefferson Award for Public Service, and the 2011 Dwyer Award for Journalism in New Jersey History.
Details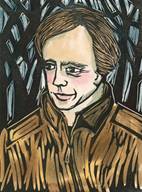 On April 6th, from 1 – 3 p.m., join the Northeast Poetry Center's College of Poetry at the Seligmann Center for the Arts for a free open writing workshop entitled "Write Poems with Nature." Guest instructor and poet Will Nixon will provide writing exercises to help spark the creative imagination. Nixon is an avid nature enthusiast and distinguished poet,who has authored poems, essays and popular books such as "Walking Woodstock" and "The Pocket Guide to Woodstock."
Since 2010, the college has been providing innovative workshops for the general public and is currently offering a series of free monthly workshops on the first Saturday of each month from 1 – 3 p.m. In March, the college offered a workshop that examined indigenous poetry, focusing on native cultures of Latin America, Africa and Australia and the month prior a creative writing workshop using music from the Great American Songbook.
Following the workshops, beginning at 3:30 p.m., Poetry on the Loose presents a poetry reading by a featured poet followed by an open reading. To learn more about the College of Poetry, visit www.collegeofpoetry.com. For more info about upcoming workshops at the College or Poetry on the Loose, contact William Seaton at This email address is being protected from spambots. You need JavaScript enabled to view it..
Subcategories